PAGE BANNER
NEF Global Gathering 2020 offers:
A platform to be positioned as a leader in science, technology and knowledge-based enterprise in Africa.

Visibility and access to Heads of State from across Africa and many other decision and policy-makers at the Ministerial level and above. Visibility and direct access to 350 leading thinkers from across Africa including Nobel Prize winners, global entrepreneurs and other change-makers.
Visibility and direct access to Africa's top young scientific minds through the NEF Fellows Program and 54 STEM Country Ambassadors through the NEF Ambassadors Program.
Opportunity to outline and share your organization's vision, engage- ments and practices on a global stage.
Participation in a media campaign that should reach 100 million impres- sions/viewers in 18 months
Supporters will gain exposure through high profile brand acknowledge- ment throughout the event, and facilitated engagement with VIP mem- bers of the international scientific and industrial community.
The NEF Innovation Salon provides a unique opportunity to support the lab to market process in Africa, emphasizing the role of R&D in entrepreneurship. The Salon provides an in person opportunity for scientists and entrepreneurs to meet, learn and collaborate.
Support the NEF Global Gathering
Partnering with the NEF will provide a country or organizations a strategic opportunity to solidify their pan-African growth, discover investment worthy innovations and recruit top talent. Presence at the NEF will also provide unparalleled opportuni- ties to meaningfully engage thought leaders and decision-makers at the forefront of the world's next major growth market, Africa.
The NEF Global Gathering 2020 will attract over 2000+ renowned scientists, policy-makers, industry representatives and civil-society leaders from Africa, the African diaspora and from across the world.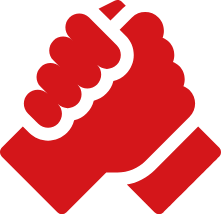 Supporter Packages
---
Available at the levels of title, platinum and gold. Write to us for more information at partner@nef.org